To start using Lumio, you need to assign the Lumio Player to our backend.
Lumio Player
Plug Lumio Player to the power supply
Connect Lumio Player to a screen with an HDMI cable
You will need a mouse to navigate through the Lumio Player, you can plug the mouse to the Lumio Player's USB port
Go to Settings to connect the Lumio Player with internet (Wi-Fi or Ethernet)
If the Lumio Player is properly connected to Internet – it will show random 8 digit code as a Registration Key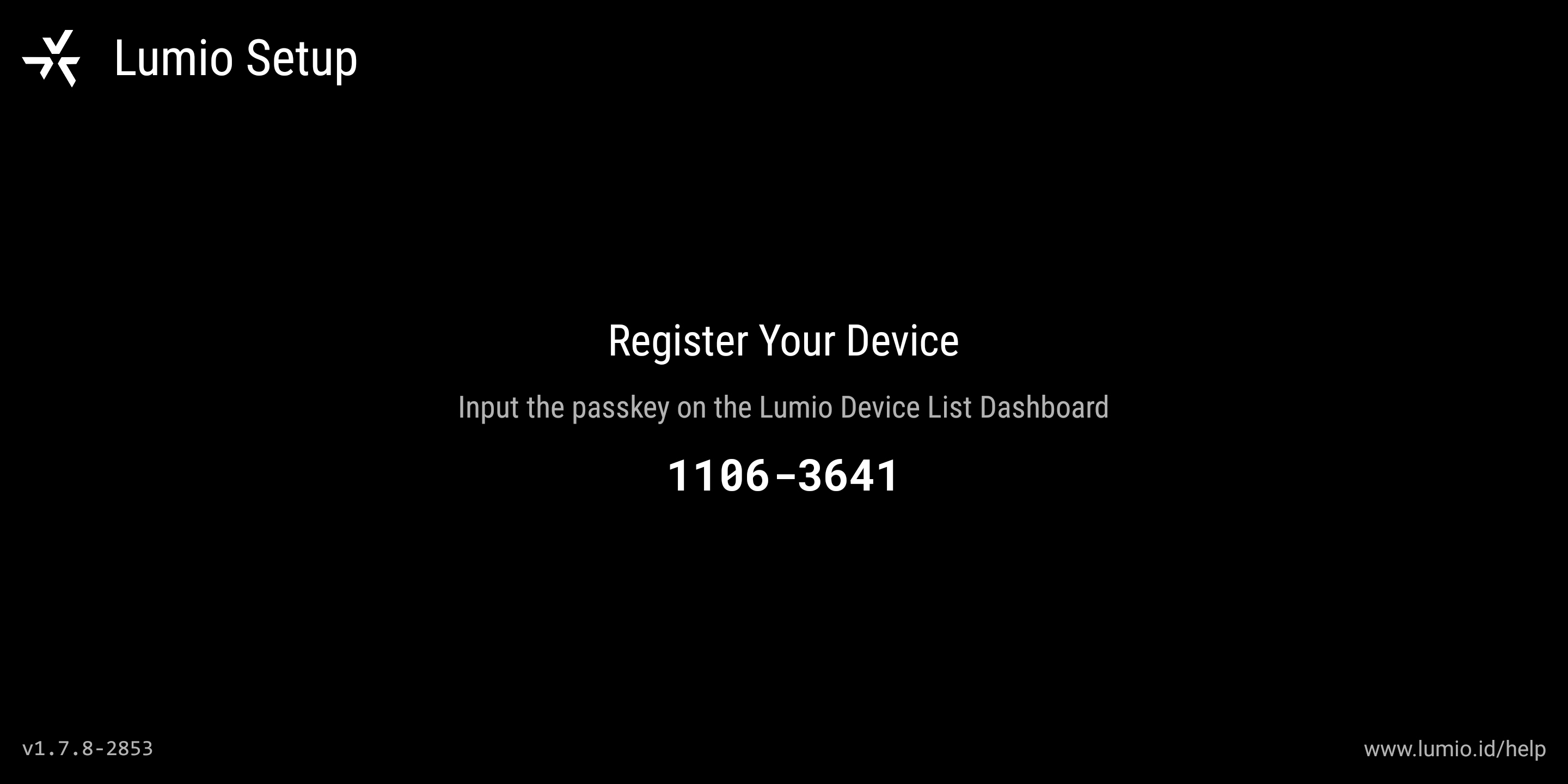 Backend
Go to https://admin.lumio.id
Log in if you already have an account. If you still don't have an account, you need to confirm an Invitation email from us. You'll receive the invitation on your first Lumio Player purchase.
Choose your Organisation (if you are already affiliated with more than one Organisation)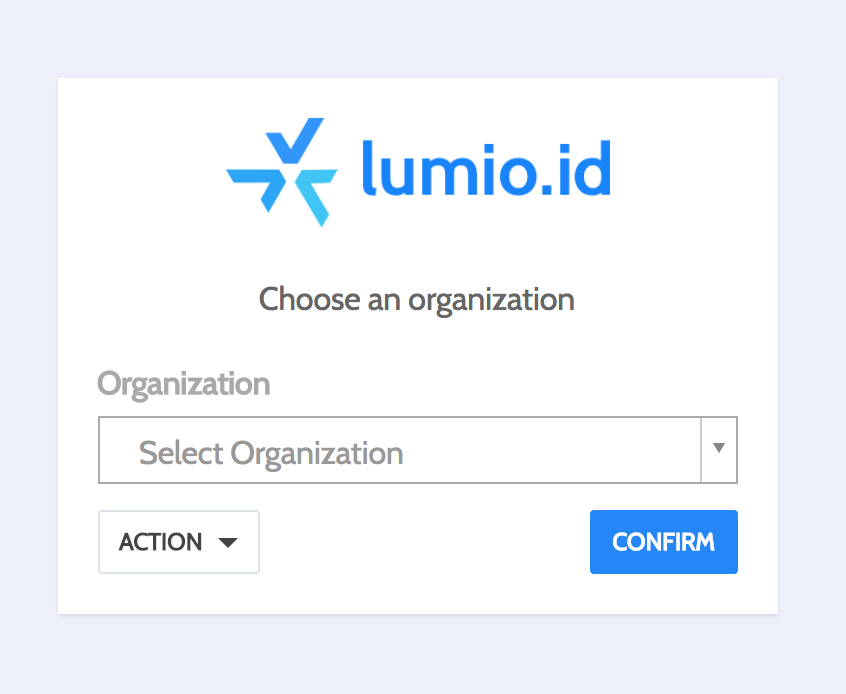 Go to Device, then click Assign Device on top right

Assign the passkey displayed from the Lumio Player